Personalised Reply Service
Replies Sent Straight To Your Inbox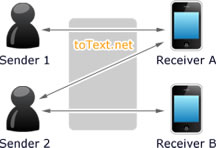 Some organisations, employment agencies or social services for example, require different members of staff to send text messages to the same individuals or predefined groups on a regular basis where they expect to receive replies. In these instances, most SMS gateway providers fail to provide their customers with a satisfactory service because all replies are delivered back to a centralised mailbox or holding number. Your staff may not receive replies to their messages or be able to respond accordingly until much later.

Unlike other providers, we have developed a bespoke service that ensures all replies are delivered directly to the original sender, allowing them to immediately begin private conversations, thus building relationships and establishing trust with their clients.
Key Features
Replies forwarded directly to original sender
No centralised mailbox or holding number necessary
Supports single-user and multi-user accounts
Included with all our products at no extra cost
Full support for sending and receiving texts internationally
By using our personalised replies service your clients will not be just a number. You will be able to provide them with a professional service that has a personal touch. Our personalised replies service is standard on all our accounts and is something most other providers do not offer.
Potential Uses
Temping agencies, for example, are in regular contact with a pool of contractors in order to find out who is available for work and these contractors often receive a message from more than one person. Youth workers on the other hand might need to remind their cases about court appearances or job interviews.
In both these instances our personalised replies service allows message recipients to contact the original senders directly and message senders only receive replies intended for them. Our SMS software ensures that all replies are routed correctly, so your employees can respond appropriately and build up confidence and trust with clients.
Development API
As with all our products, our personalised replies facility can be easily integrated with your back office CRM systems via our Developer's SMS API. This API can also be customised to meet specific requirements.
Getting Started...
Sign up for a no obligation FREE trial, and find out how our personalised replies service can benefit your organisation.